Earn great rewards just by telling people about us!
If there's one thing we've learned in the past two decades of Today Living Group, it's that the key to business success is great word of mouth from your clients, tenants, guests, suppliers – and just about anyone else you come across in your day-to-day activities. We've grown a lot in the past few years, and we couldn't have done it without you.
That's why we've always had a fantastic referral program.
If you're a real estate professional, a property owner, an investor or anyone else who knows someone who's looking to get more out of their Toronto condo investment, give them our name. If they become a client of Today Living Group, you'll earn fantastic rewards!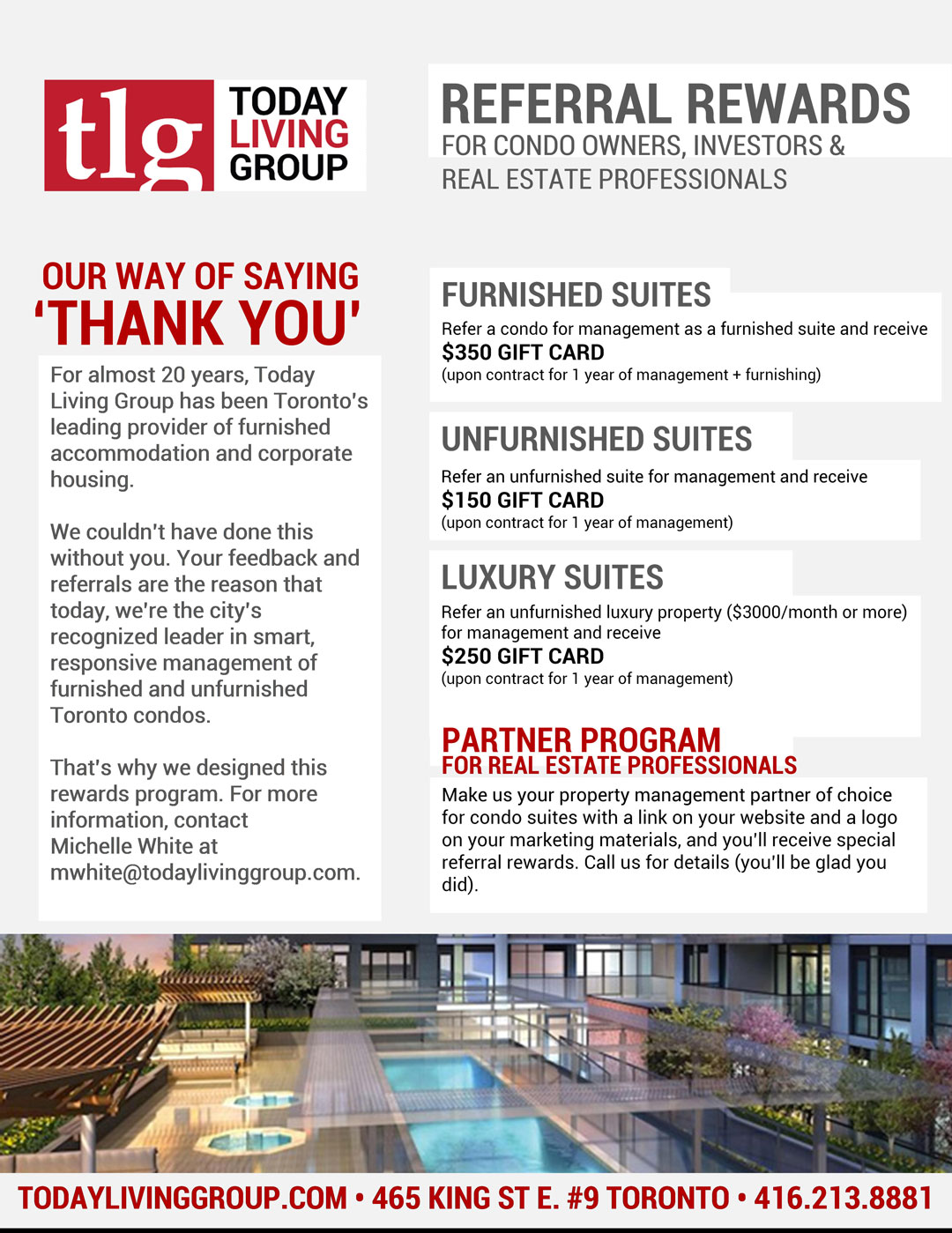 Want to refer someone? Email maryc@todaylivinggroup.com and we'll get back to you ASAP.
---
Today Living Group is a leading provider of executive corporate furnished suites and customized property management of investment condos in Canada. TLG is a proud member of CHPA and The ASAP and has supplier diversity certification from WBE Canada and WE Connect as a proud Women Owned Business.