What does it really cost to live in Toronto?
Whether you're being temporarily relocated for work or are planning a permanent move to the city, you may have heard that Toronto has been called one of the world's most expensive cities to live in.
It's true that housing costs in Toronto and the surrounding suburbs have continued to rise dramatically in the past few years: Buying a detached house can easily cost $1 million, and the 'average' rent for a one-bedroom apartment downtown can easily run to $2100/month.
However, these 'average' costs don't tell the whole story. On a day-to-day basis, Toronto is still far less expensive to live in than many cities: Big cities like Hong Kong, London and Rome tend to be more expensive across the board, not just in housing; and cities like San Francisco and New York have even more extreme housing costs that force many people into extra-long commutes into the city for work.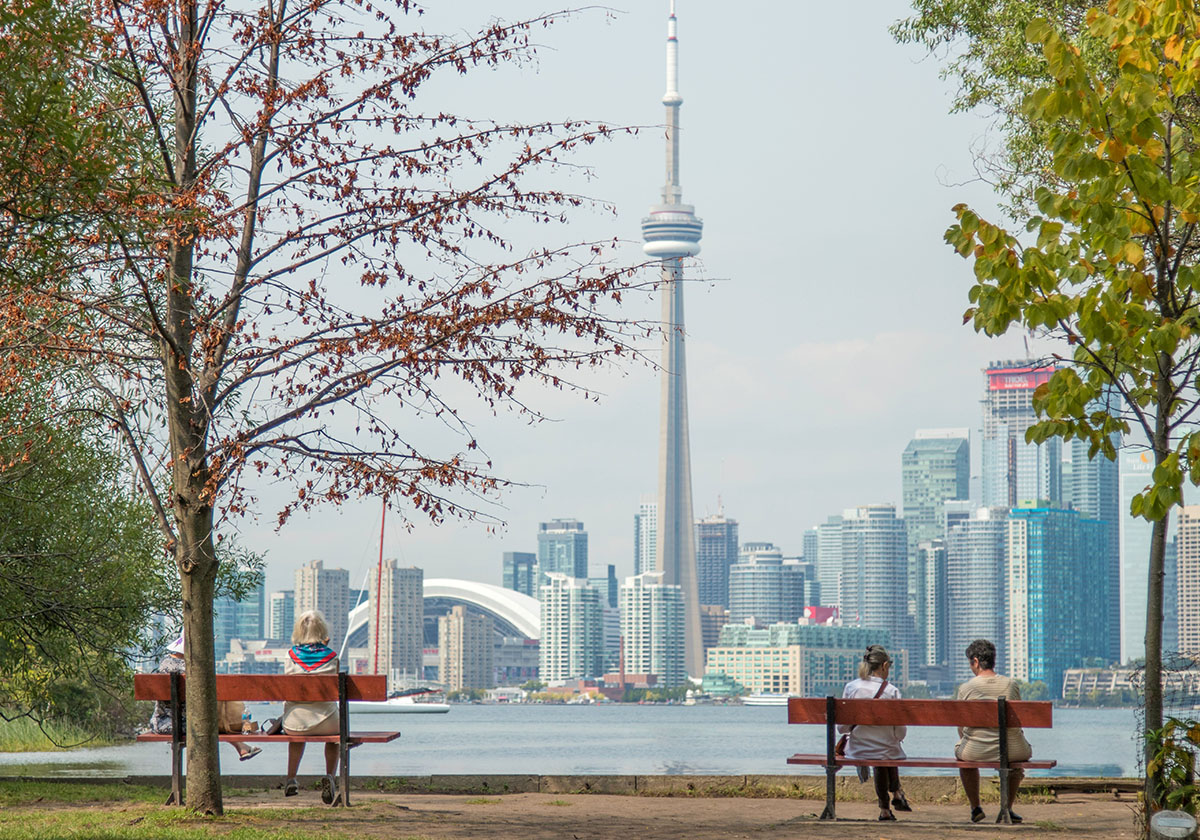 FOOD COSTS
In downtown Toronto, you can buy groceries at convenience stores, 'specialty' stores (like Whole Foods) or at regular grocery stores. In the past 5 years, the growth of condos means that there are more full grocery stores in the downtown core, which means you aren't limited to the higher-priced convenience and specialty stores. However, higher rents mean that costs in these grocery stores will still be more than you might pay in the suburbs – and definitely more than you'll see in a Walmart 20 minutes from downtown.
Lunch downtown/business district                       $17 (no alcohol)
Dinner in a mid-priced pub                                     $25 (no alcohol)
2l of 2% milk (carton)                                               $5 specialty/$4 grocery
Loaf of bread                                                               $4-5 specialty/$3-4 grocery
Ground beef, 1lb                                                         $6 specialty/$5 grocery
HOUSING COSTS (RENTAL)
Again, it's important to remember that when housing costs are represented as 'averages', they reflect a huge differential in price across location, amenities, etc. The prices we've indicated below reflect the fact that most downtown Toronto properties are considered above-average in quality, amenities and location.
1 bedroom apartment, downtown                          $2200/month
1 bedroom apartment, suburbs                              $1900/month
2 bedroom apartment, downtown                         $2600/month
2 bedroom apartment, suburbs                             $2100/month
Utilities, 1 bedroom apartment                              $150/month
TRANSPORTATION
Many people living in downtown Toronto – especially those without children – don't bother owning a car, instead renting from Zipcar or another car-sharing service, taking Uber or taxis, or using public transportation. The TTC (Toronto's public transit system) has good coverage in the downtown/midtown areas.
One-way ride on TTC, 1 adult                             $3.25/$3.10 with Presto card
(includes transfers between subway, bus and streetcar)
Monthly transit pass, 1 adult                               $151.15
Cab fare, downtown to midtown                         $22 exclusive of tip
Gasoline, 1l                                                               $1.23 (June 2019)
ENTERTAINMENT
Toronto has a wildly diverse entertainment scene, from $15 tickets for indie plays to $200+ for a Saturday night showing of Kinky Boots at the Royal Alex theatre. Here are some examples.
Movie ticket, 1 adult                                       $15
Martini, high-end cocktail bar                     $22
Beer, pint, average pub                                 $8
Large coffee, Starbucks                                 $4-5
Art Gallery of Ontario, 1 adult                     $25 (free for anyone under 25)
Sales tax in Toronto (and throughout Ontario) is called HST, the Harmonized Sales Tax. It will add 13% to most things you buy, except for some items such as books, children's clothing and feminine hygiene products. Non-Canadians may be able to apply for a rebate on the tax they've paid once they've left the country.
OVERALL
Toronto's not a 'cheap' city to live in, but as Canada's largest, and arguably most cosmopolitan and business-oriented city, the day-to-day cost of living is well in line with other countries' big cities, and certainly less expensive than places like Geneva, where a McDonald's combo can (notoriously) be as much as $20 USD.
If you're planning to visit and want a more detailed breakdown of costs, Numbeo's got a great overview you can find here.
---
Today Living Group is a leading provider of executive corporate furnished suites and customized property management of investment condos in Canada. TLG is a proud member of CHPA and The ASAP and has supplier diversity certification from WBE Canada and WE Connect as a proud Women Owned Business.