Happy Holidays from the Today Living Group team!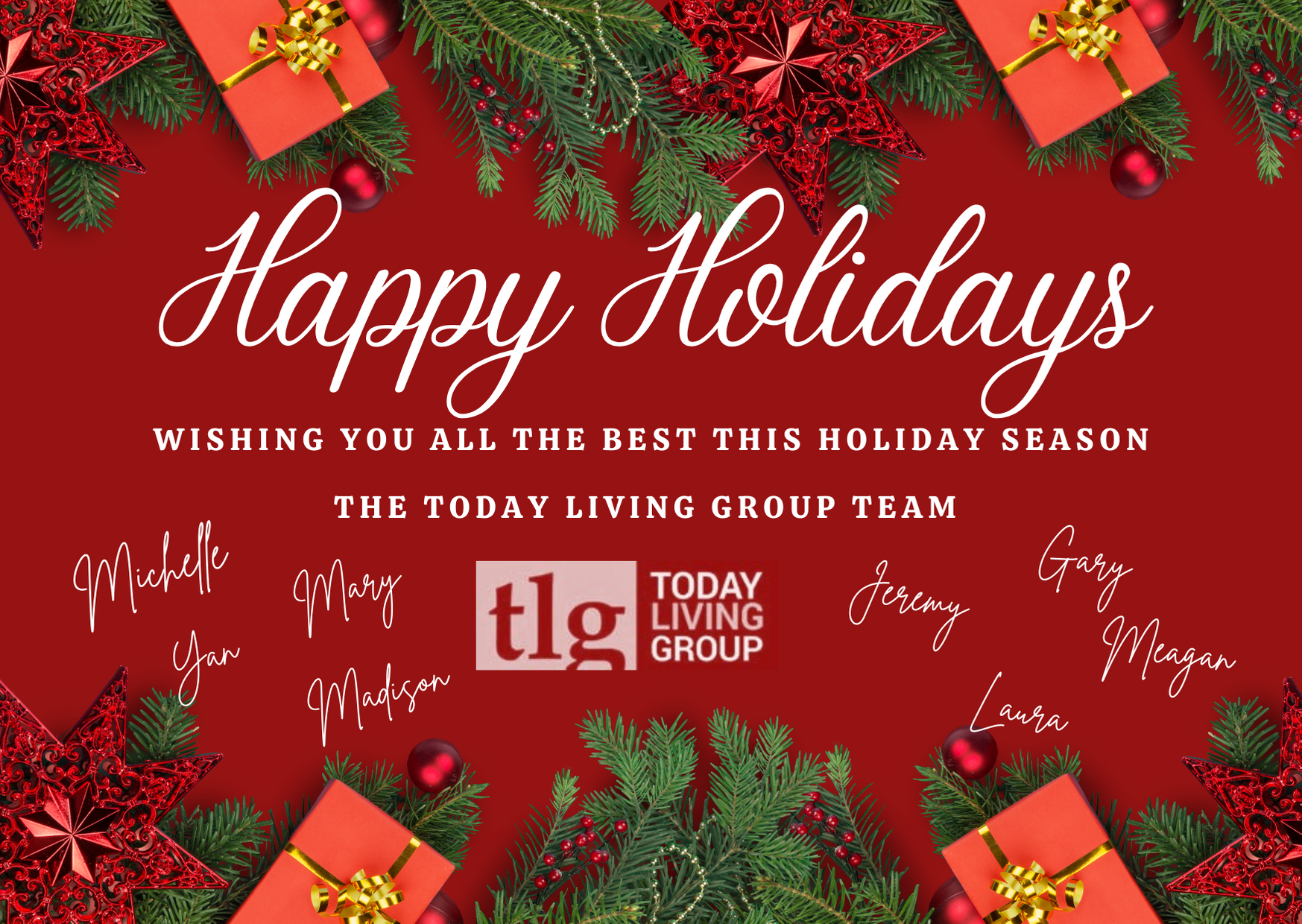 We have been busy collecting donation items and our team has been hand-knitting scarves for the Red Door Family Shelter in Toronto, Canada.
This year more than ever, people are struggling and families in crisis are overwhelming. Red Door is a sanctuary for families, refugees, and women who are fleeing violence.
When families have nowhere else to turn, they can find sanctuary and support at the Red Door – moms who have bravely fled abuse to keep their kids safe, refugees seeking sanctuary from war and violence, and families in crisis with nowhere else to go.
We are grateful to be able to donate to this incredible cause, especially being a certified women owned business and diversified supplier, and are looking forward to adding to our collection. Red Door is currently looking for winter accessories (for all ages and sizes), toys and gift cards to grocery stores, Walmart, etc. for their current families.
If you are wanting to join us and give, please drop off your new items to our head office location and we will be happy to drop it off to the shelter.
Please note that our holiday office hours are as follows:
December 24 – 9:00 a.m to 1:00 p.m.
December 25 & 28th closed
December 29, 30, 31st from 10:00 – 2:00
We are always available for in-house tenants and corporate furnished guests in case of emergencies (no water, no heat, no hydro, locked out). You will need to phone the office at 416-213-8881 and follow the prompts to be directed to our on-call emergency staff.  If an emergency (fire, flood) requiring police, or authorities please phone 911.
Related Posts